Best Orthodontists in Noida
Orthodontists are dental professionals who specialised in the diagnosis, prevention, and treatment of abnormalities pertaining to the teeth, jaws, and surrounding tissues. Although orthodontists can treat patients of all ages, but they often see children and adolescents. This is due to the fact that during these years the jaw is still developing and alignment issues are simpler to treat. However, adults can also benefit from orthodontic treatment.
Cheap and Best Dental Clinic in Noida
Orthodontists can treat a wide variety of dental problems, including:
What Is Orthodontic Treatment?
Best Orthodontists in Noida
In dentistry, orthodontic treatment focuses on identifying, avoiding, and treating abnormalities of the teeth and face, especially those involving the alignment of the jaws and teeth. Enhancing a patient's teeth and bite's long-term health, attractiveness, and functionality is the main objective of orthodontic therapy.
Typically, Orthodontic Treatment uses a variety of dental tools and methods to correct conditions like:
Misaligned teeth: This category includes gaps, overcrowding, crooked teeth, and other problems pertaining to the individual tooth positions.
Malocclusions: Problems with the way the upper and lower jaws fit together are known as malocclusions, and they can result in a variety of problems, including open bites (teeth that do not meet when the jaws are closed), crossbites (teeth that do not align properly when the jaws are closed), and overbites (upper teeth protrude too far).
Inadequate Tooth and Jaw Development: Orthodontic therapy can help direct a child's jaw and tooth development to avoid or address problems that could later cause dental complications.
What are the benefits of Orthodontic Treatment?
Better Dental Health : Teeth that are more easily cleaned are less likely to develop cavities, gum disease, and tooth decay.
When teeth are positioned correctly, there are less spaces for plaque and food particles to build up, which can enhance general dental hygiene.
Enhanced Bite Functions : Overbites, underbites, crossbites, and open bites are among the bite abnormalities that can be fixed with orthodontic treatment. These issues can cause difficulties speaking and chewing.
Speech Improvement: Improving speech and pronunciation might result from fixing biting issues.
Decreased Trauma Risk: People with misaligned teeth are more likely to sustain injuries in sports or accidents. Dental trauma can be less likely with orthodontic therapy.
Aesthetic Benefits: By making you look better, straightening your teeth can enhance your smile and raise your self-esteem. It also improved symmetry of the face.
Makes You Smile with More Confidence: Of course, one shouldn't undervalue orthodontic treatment's cosmetic benefits. After all, having straight teeth is appealing and lovely. Orthodontic therapy by Orthodontists in Noida may provide you with the self-assurance to reveal your smile if you've been hiding it because of alignment problems.
How Orthodontic Treatments are done at Bharat Dental Clinic?
Initial Consultation
An first consultation is usually where the orthodontist assesses the patient's teeth and facial structure. To provide a thorough diagnosis, the orthodontist in Noida may need to take pictures, impressions of the patient's teeth, and X-rays of their jaws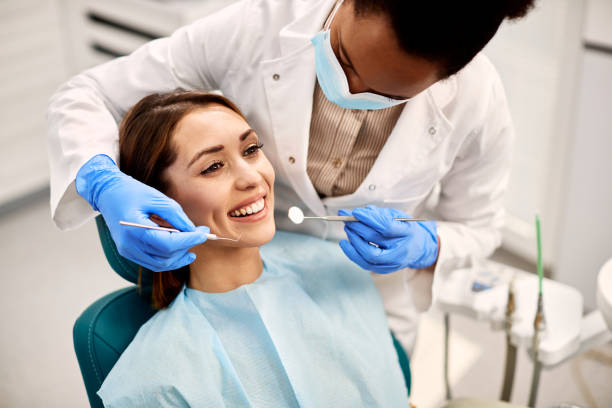 Treatment Strategy
The orthodontist creates a customized treatment plan based on the evaluation to address the particular orthodontic problems. Recommendations for braces, clear aligners, or other orthodontic appliances might be included of this approach.
Choosing Orthodontic Appliances
The orthodontist will choose the proper orthodontic appliances based on the patient's needs and the treatment plan. Common alternatives include clear aligners (like Invisalign), lingual braces (braces placed on the back of the teeth), ceramic braces, and classic metal braces.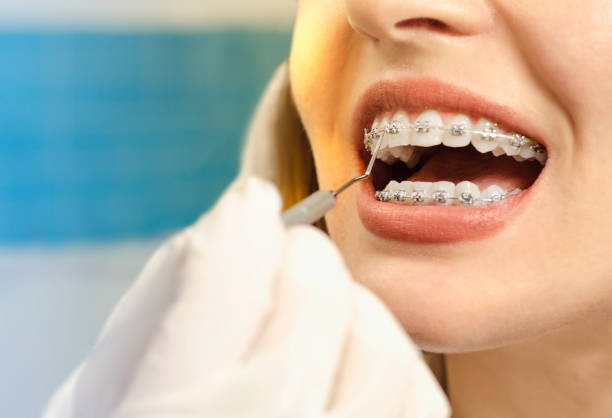 Orthodontic appliance installation
The selected orthodontic equipment will be installed by the orthodontist or their team. This entails affixing brackets to the teeth and joining them with wires when using braces. The patient receives a set of specially designed aligners for clear aligners.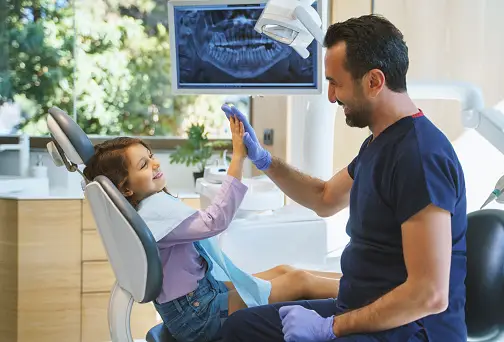 Maintenance and Modifications
The orthodontist creates a customized treatment plan based on the evaluation to address the particular orthodontic problems. Recommendations for braces, clear aligners, or other orthodontic appliances might be included of this approach.
Timely Monitoring
Through routine check-ups, X-rays, and evaluations, the orthodontist closely analyses the patient's progress throughout the course of treatment. As necessary, adjustments are performed to get the intended outcomes.
Best Denture Specialist in Noida
Removable dental devices called dentures are used to replace lost teeth and surrounding tissue. They come in two varieties: partial dentures, which support the remaining natural teeth and replace just a few missing teeth, or full dentures, which replace every tooth in an arch. For those who have lost teeth for a variety of reasons, including age-related causes, gum disease, dental decay, or injuries, dentures are a popular and practical option.
At Bharat Dental Clinic, we provide reasonably priced dental care options to suit any spending plan. However, the type of braces the patient chooses will affect the treatment cost.
If you want correctly aligned your teeth and Best Orthodontic Treatment in Noida, schedule an appointment with Dr. Mayank Kapoor to seek the result-oriented and cost-effective orthodontic treatment in Noida.
Designing a healthy smile as a philosophy Contrary to popular belief, the goal of smile designing is not just to create a beautiful smile arrangement; it also aims to create a stable and tranquil masticatory system in which the tissues, muscles, skeletal structures, and joints all work together to create your unique, beautiful smile—one that will last you a long time and allow you to speak, bite, and chew with comfort.
It takes meticulous planning and an awareness of the relationships between all of the supporting oral structures—including the muscles, bones, joints, gingival tissues, and obstructions—to achieve this incredibly effective, healthy, and functional result.
Working with this holistic way of thinking, Dr. Mayank Kapoor at Bharat Dental Clinic is someone we trust to be precise when arranging treatment for cosmetic cases. He ensures that smile designing is done with a comprehensive approach to complete oral consideration.
We also know that there is no such thing as an ideal grin. As a result, we always make sure to consider your expectations and only plan the process after gathering your feedback. Our specialists assess each person's personality and suggest the most appropriate grin for them based on that information. Not only that, but we also continuously adjust our plans based on the patient's judgement and expectations. We take your viewpoints and apply our skills and technological know-how to create an amazing smile for you.
We don't own the copyright of this video, this video is just for information purpose.